Things To Do in Carlsbad, New Mexico
If you are looking for fun activities and places to visit while you are in Carlsbad, NM, look no further than the local shops and restaurants that have made their home with us. There is something for everyone in our lovely town, whether your visiting with young children or have decided to make this your permanent home. With many wonderful sites to see, like the Carlsbad Caverns, or fantastic eateries to visit like the Yellow Brix Restaurant, you will have a plethora of experiences awaiting you.
Below are some of the best things to do and places to eat in the Carlsbad area.
TOP ACTIVITIES TO DO IN CARLSBAD, NM
If you're looking to try something different head over to the Carlsbad Caverns in New Mexico. The most popular place to see immensely beautiful caves throughout the hills. Once you are done touring all the caves, make sure you hang out till dusk for the Bat Flight. Each evening from around May to late October, visitors who head over here all gather in the Bat Flight Amphitheater and learn about just how fascinating bats are and the different species that live inside the many caverns form one of the Onsight park rangers just before watching over a thousand bats fly out of the cavern in search of bugs to eat. It is an experience that should not be missed, make sure to have your phone recording!


727 Carlsbad Caverns Highway Carlsbad, NM

New Mexico as everyone knows offers plenty of stunning scenery all over the state, and the area surrounding the town of Carlsbad is no exception. There are several nearby recreation areas that are located just a short drive from downtown Carlsbad that feature some very cool hiking trails,h each having their own varying length and difficulty levels that will take you through the gorgeous canyons, over breathtaking desert terrain, and around mountains. Carlsbad Caverns National Park has a total of eight different trails for you to hike and explore the amazing Chihuahuan Desert backcountry, also the Guadalupe Mountains National Park is just across the Texas border and is also well known for its extensive campgrounds, backpacking trails, and diverse wildlife.
The Carlsbad water park was built in 2016 and was a gift by the City Lodger's general tax fund following a huge amount of support from the community. The park is open in the summertime from 11 am to 6 pm and has two different water slides to enjoy on the hot days. There is a full pool plus a lazy river so you can have the best of both worlds when it comes to pools.


708 Park Dr Carlsbad, NM 88220

If you are a fan of outdoor activities this is the place for you, there is a large amazing playground for the kids to play in like a mini Disneyland. For adults, if you like to play golf, there is a golf course as well. You can also play basketball, racquetball, volleyball, pool, ping pong and so much more.

If you want to be lazy and just drift then get in the paddle boats and drift around the lake as your kids are playing on the water slides.


101 N. Halagueno Street Carlsbad, NM 88220

The Carlsbad Museum & Art Center is dedicated to preserving local and regional history and art. Opened in 1931, it is one of oldest city museums in the state. The art center has Native American art and contemporary Southwestern artists.

This is a great place to learn for all ages! The Carlsbad Museum & Art Center has a gift shop where visitors can buy books, toys, and jewelry. The museum is free.


418 W Fox St. Carlsbad, NM 88220

TOP PLACES TO EAT IN CARLSBAD, NM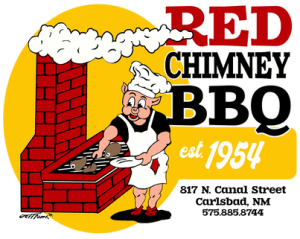 BAR, RESTAURANT, AMERICAN, GLUTEN-FREE, BEER, WINE, COCKTAILS, FAST FOOD, BBQ, $
The Red Chimney Pit Bar-B-Que is a great example of an amazing family business that is worth visiting. The restaurant started back in 1952 and in 1993 they relocated to a larger building. It's now the third generation of the family running it, and they still keep to the old family recipes that have been pleasing guests for over 60 years.
817 N Canal St Carlsbad, NM 88220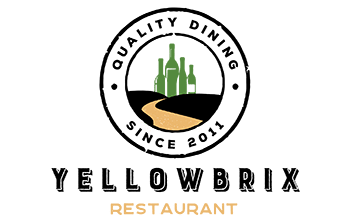 RESTAURANT, AMERICAN, HEALTHY, CUBAN, VEGETARIAN, $
If you love some creative dishes, then the Yellow Brix Restaurant is a must-visit when you are out in Carlsbad. They have single meals as well as full three-course meals for you to enjoy. Make sure you give their soups, salads, and appetizers a try as they are amazing. A local's favorite is the steaks and seafood that come very highly recommended and once you bite into one of these, you will see why also never forget the dessert here.
201 N Canal St Carlsbad, NM 88220


RESTAURANT, MEXICAN, VEGAN, VEGETARIAN, GLUTEN-FREE, $
If Mexican food is what your craving, then you're in luck as this restaurant named Junior's Burritos will be the perfect spot to bring the flavors you want. The service is very friendly, and they are more than happy to make any changes needed to the dishes they provide to accommodate your preferences or diet.
403 E Greene St Carlsbad, NM 88220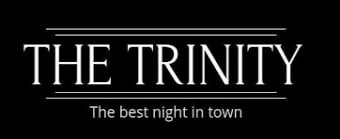 RESTAURANT, HOTEL RESTAURANT, AMERICAN, VEGAN, VEGETARIAN, GLUTEN-FREE, FAST FOOD
The Trinity Hotel and Restaurant built back in 1892 and was originally a bank, and just over 100 years later, a group of investors wanted to save it from many years of ruins and they decided to turn it into a charming restaurant and hotel. They offer some amazing steaks and good Italian cuisine, so there's really something for every taste.
201 S Canal St, Carlsbad, NM 88220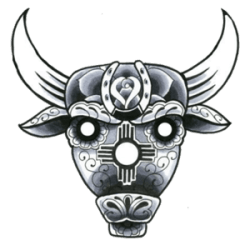 RESTAURANT, BAR, GRILL, $
The Lucky Bull Grill is located near the center of Carlsbad, NM. Try one of the many starters that they have including the chicken fajita nachos or the panko breaded onion rings. They have a large variety of burgers to choose from. come in and try out the lucky bull burger or if your a fan of blue cheese try the big blue. There are so many options to choose from at The Lucky Bull Grill!
220 W Fox Street Carlsbad, NM 88220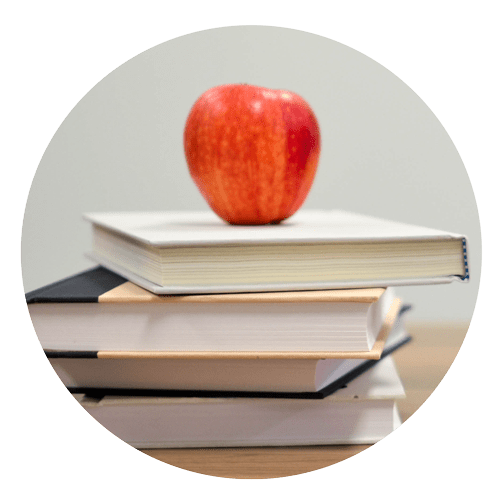 Carlsbad Municipal Schools